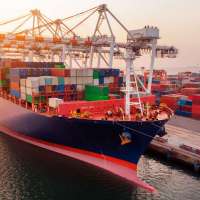 We can provide you with a customized fright solution tailored to your needs.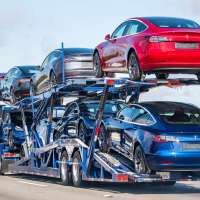 An integral part of moving your vehicle overseas is first transporting it to a facility to have it loaded into a container. The majority of customers rely on our network of trusted open and enclosed car carriers to deliver their vehicles safely using top-rated drivers.
We provide reliable vehicle logistics when shipping your vehicles overseas from the United States. Typically we ship cars using shipping containers placed on ocean vessels. Cars are safely collected using open or enclosed car carriers, and transported to a loading facility where they are securely loaded inside a shipping container by an experienced team. This is the safest and most reliable way to ship new and used vehicles
Cars are loaded into shipping containers, which are then trucked to the port and placed on an ocean vessel.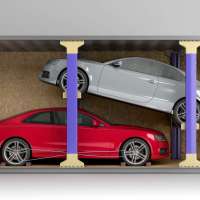 We can provide you with a customized fright solution tailored to your needs.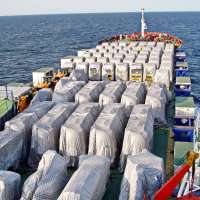 Heavy equipment and RORO Services
LET'S GET YOUR SPECIALIZED
VEHICLES SAFELY OVERSEAS
Ship your specialized vehicles, heavy equipment, tractors, trucks, and buses overseas using roll-on/roll-off transport.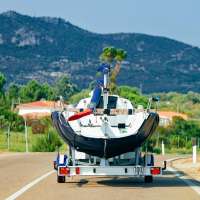 We know when it comes to shipping your boat, you want the safest transport at the best rate. With Dynamic, you can find just that! We'll help you figure out how to transport a boat, help you find reliable transporters at the best rates, and give you tips on preparing your boat for transport. If the waters get choppy, we're here to navigate you back on course with your boat transport.
ONLINE & OFFLINE
Tracking Your container
The New Online Car Shipping Portal / See your shipments, view photos, documents, and more online.
Dynamic Export has made it easier to manage all of your car imports and exports. Now you can view documents, photos, real-time status updates, and more using our Online Portal.
3 features to help you ship:
# Real-time status updates
Want to know if your car has been shipped? Did it arrive at the warehouse yet? When will it ship? You can track your cargo each step of the way
# High quality photos
We now take high quality photos of your car the moment it arrives to one of our warehouses. View and download photos online, from anywhere, at any time.
# Invoices & documents
Get access to your invoices and balances at an instant. Documents are attached and can be viewed and downloaded at any time.
Sea Freight
Whether shipping full container loads, less-than-container loads, breakbulk & project cargo, or Ro-Ro, our innovative problem solver can easily connect the points within the supply chain between ocean carriers, transportation, and rail service providers, terminals, warehouses, and Customs. We provide our clients with global and competitive logistics services of consistently high quality. We offer excellent international shipping rates for Port – to – Port (CY-CY), Door – to – Port (SD-CY), Port – to – Door (CY – SD), and Door – to – Door (SD-SD) services. Due to our global network of over 1500 partners, we serve worldwide, with the focus on shipments to West Africa, Middle East, South and Central America, and Europe.
Thousands of projects have made our company a leader in construction area. We stand behind our promise to deliver timely and quality service.
Interested in working with Dynamic ?
We don't just manage suppliers, we micro-manage them. We have a consultative, personalized approach